This is a Sponsored post written by me on behalf of PeiWei for SocialSpark. All opinions are 100% mine.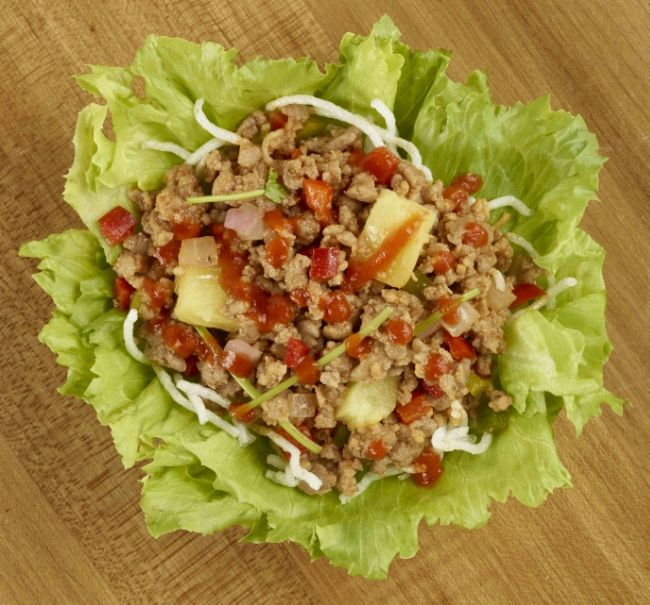 I love fresh bold flavored food. To celebrate the bold, fresh tastes of fall, Pei Wei® Asian Diner is introducing another great flavor to their popular lettuce wrap line-up, their new Sriracha Pineapple Pork Lettuce Wraps. All good things must come to an end, this is a limited-time offering, and is only available now through December. So don't wait to try out and Explore the full Pei Wei Asian Diner menu. This new wrap is a sweet, spicy and bold complement to Pei Wei's three additional popular lettuce wrap offerings of Traditional Chicken, Thai Chicken,  and the Korean Steak.
Priced reasonably at just $6.95, Sriracha Pineapple Pork Lettuce Wraps feature all natural, wok seared pork, and a combination of fresh cut ingredients. Choose from pineapple, red onions, and red and green peppers. Since they prepare your wrap right in front of you, you can have it prepared just as you wish. It's topped with a kick of Pei Wei's own Sriracha sauce, and served in cool, crisp lettuce cups, making it lighter then a tortilla wrap. This really is the perfect quick light lunch. Baby it's cold outside, try them paired with Pei Wei's Thai Wonton soup, a Vegetable Spring Roll or edamame. Having a holiday party, Sriracha Pineapple Pork Lettuce Wraps also make a tasty, shareable starter at dinner parties. Of course my boys can't resist Pei Wei's signature noodle bowls wok'd fresh to order.
Pei Wei Asian Diner is owned and operated by P.F. Chang's China Bistro. They offer a great menu of fresh, high-quality Asian-inspired cuisine featuring 35 bright, flavorful hand-cut ingredients.Fresh food is flavorful and healthy. They offer a casual dine in experience, or speedy dine out service.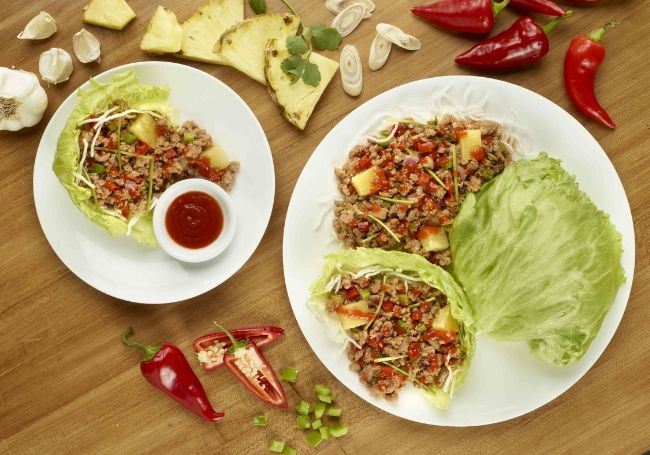 If you are in the mood for a quick lunch, or a how about a delicious dinner please visit your local Pei Wei.  Want a little food porn, visit and Follow Pei Wei on Pinterest. Keep up to date with special offers and new items, and Like Pei Wei on Facebook.  Did you know October is National Pork Month? If you missed celebrating don't worry, it's not too late to try their new Sriracha Pineapple Pork Lettuce Wrap.  What a better way to celebrate than trying out this new delicious dish. Pei Wei also offers a wide variety of gluten-free and vegetarian options!  Follow Pei Wei on Twitter and please let me know in a comment below if you have tried this new lettuce wrap, or if you are excited to try it.