How models pose in the sun with out squinting is beyond me.
Well it's that time of the week when I share what I have been wearing. By sharing pics, I am motivating myself to step out of the robe or work out clothes more often, and show myself some much needed TLC. I am sure you all wouldn't want to see me in my robe every week, as I am sure my husband would agree.
So what am I wearing, a striped shirt and jeans from Walmart, shoes Old Navy clearance online, glass candy corn earrings from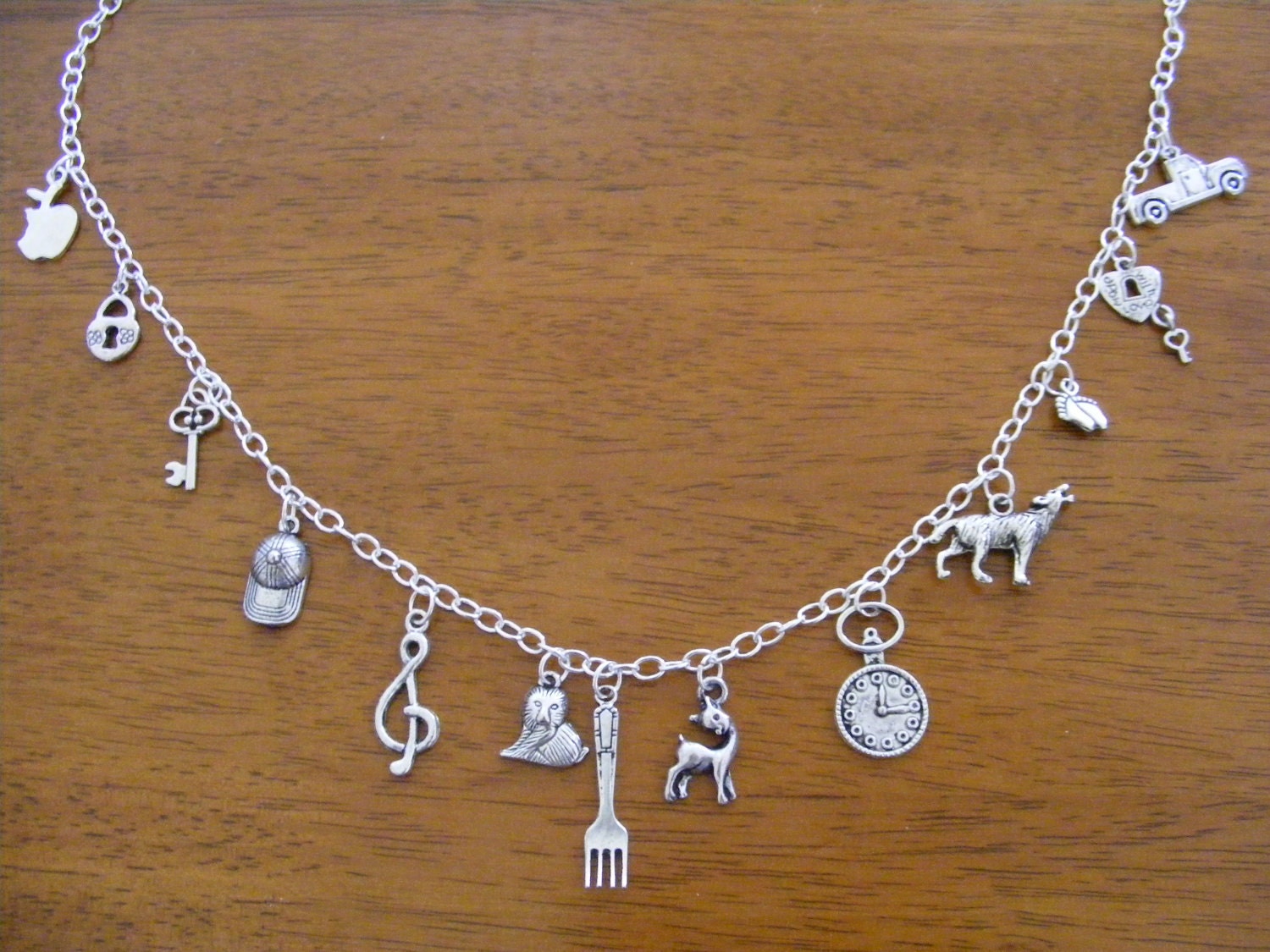 Twilight Charm Necklace find
HERE
at my shop.
Shoes clearance Payless, dress, yes it's a tank dress not a skirt, found at Avon, all of my accessories purse, rosette bib necklace, and button pearl earrings were all made at home by hand. My two bracelets were both made by my 9 year old son for me :) I had intentions of doing a tutorial on the purse but ran out of time. My mom helped me with it her last visit. She did most of the work, and it turned out great.
Denim jacket Moose Creek.
My hair is twisted all along the front and back and then twisted into a side bun. My rosette bib necklace is a combination of white and blue polka dot fabric and ric rac. If you want one let me know, and I can make more for $10 and free shipping.
I was feeling the love for the color blue this week. Even my toes were blue.
Yes my toes are crazy long, hope I didn't scare you. Yes you may point and laugh now, just don't let me know you did.
At least I found time to paint them, this doesn't happen often and is always a treat. I added blue glitter and black stripes for fun. I think they look like abstract tree branches, the paint, not my long toes LOL.
Well that's what I have been wearing. Loving striped shirts, they are so versatile. What have you been wearing?
See my Linky Love Page for wear I have been linking up this week.