Well I have been so busy with our epic 66 Breaking Dawn giveaway event, that I didn't have a chance to dress up and shoot a bunch of pics this last week.
Not to mention our little Lucas pulled is neck, and we had a trip to the emergency room to make sure he wasn't seriously injured. No breaks or fractures thank goodness, but he still has some soreness. My little boys play so hard.
I did enjoy wearing my brand new clearance dress just ordered online from JCPenny. It is still in stock if you like it, only $13.99 ($15 with tax) regularly $50. It is by Olsenboye, and is called a Print Maxi Dress. I wore it with my denim jacket, brown boots, and wide brown belt (you see a lot of all of them, I know). At least I had one new pretty to share this week. I wore this outfit to my husbands officer league basketball game this weekend. Not a bad night, watching sweaty officers run up and down the court. His team won, making it even more fun.
Speaking of new, I have a few new items in my shop.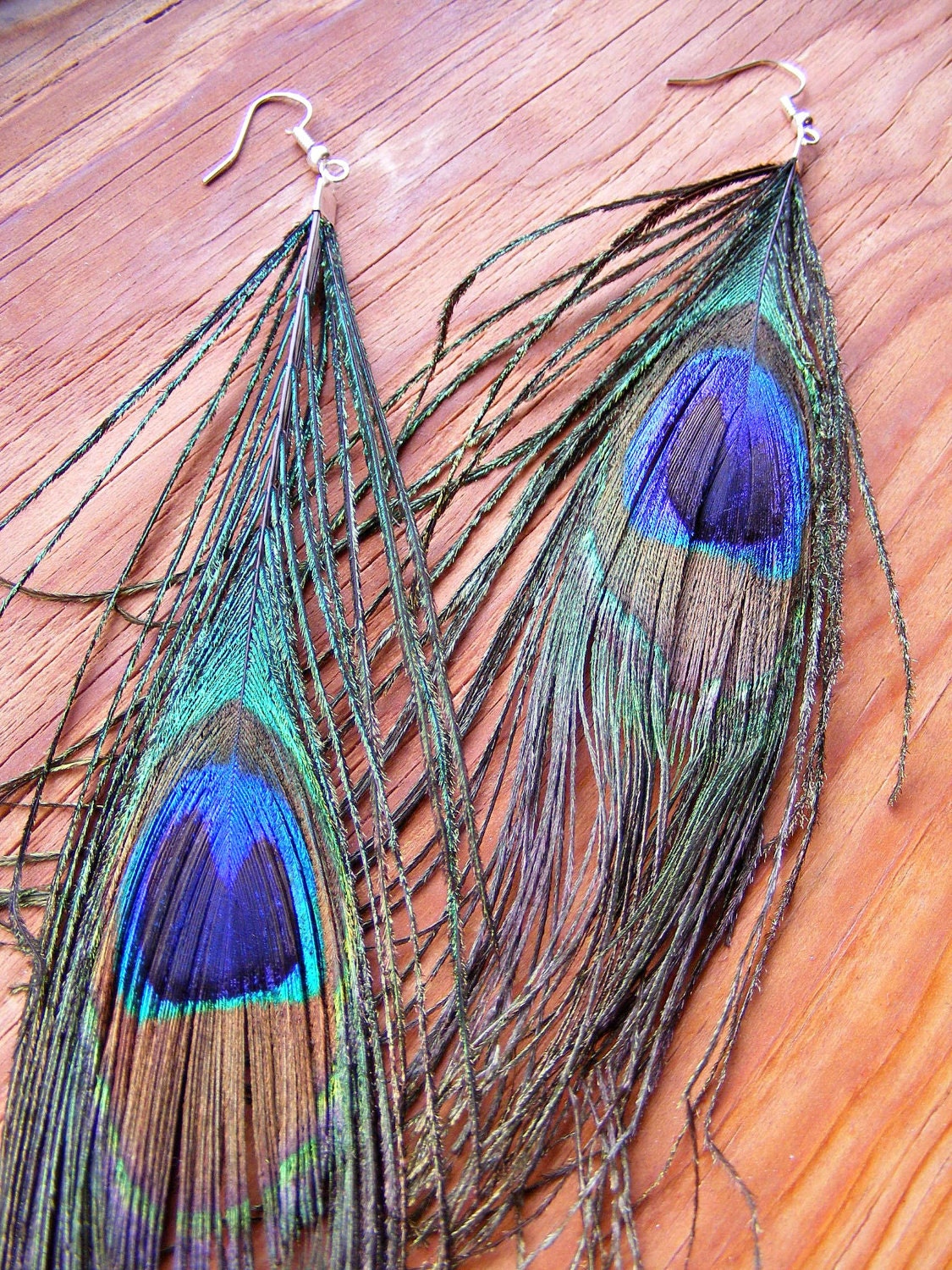 Like these lovely Peacock Feather Earrings, you can can order them
here
for $4.99.
While you are here, check out our giveaway page, you don't want to miss our Breaking Dawn event.
Have a wonderful Thanksgiving week!
To see where I party, check out my Linky Love Page.