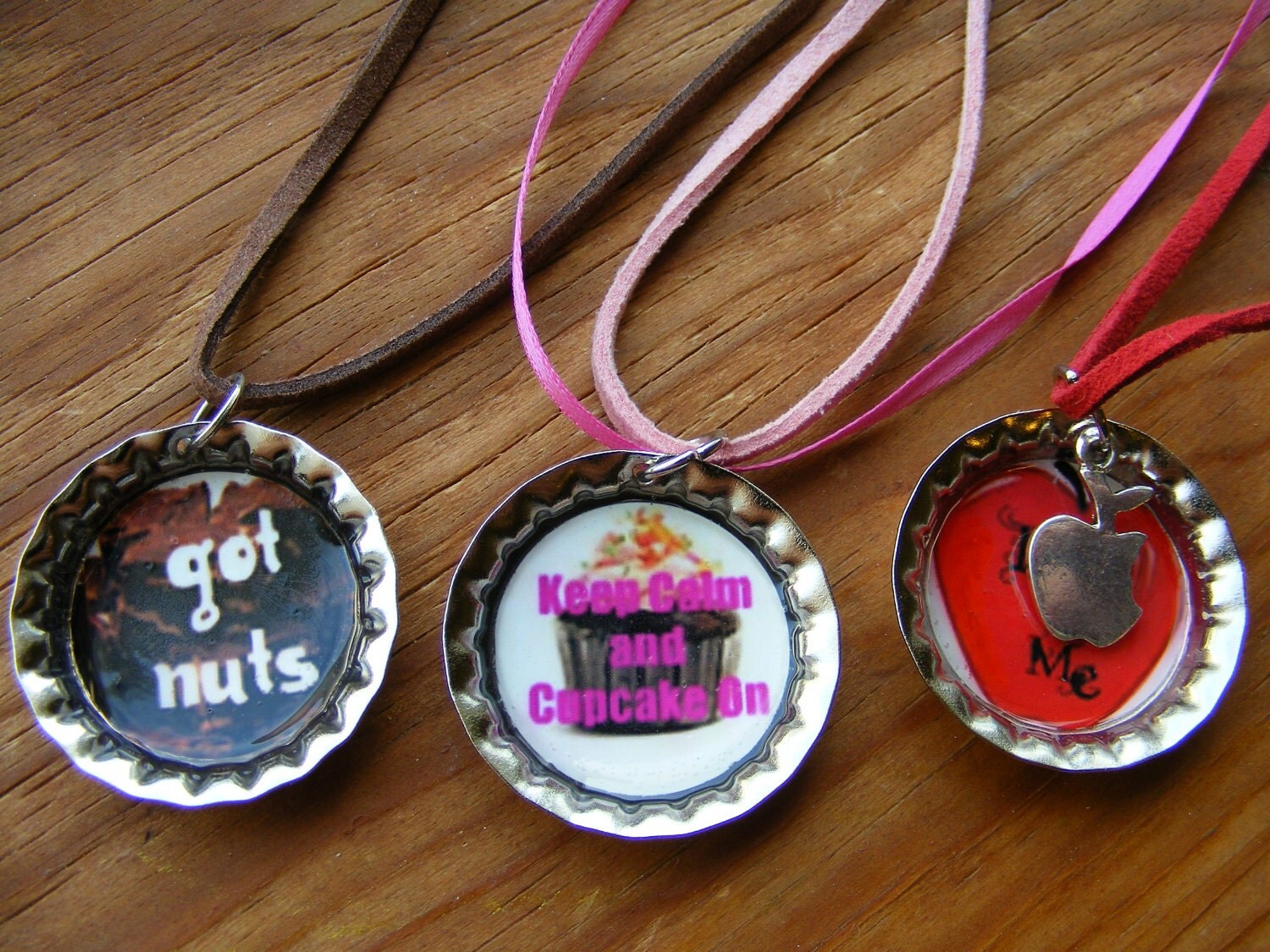 Fun new items to shop!
So go nuts, keep calm, and bite me (that last one is for my Twilight fans).
Only $2.99 all on generously long sued cords, buy
here
.
I have more fun designs that I have been working on, but they are still wet. I am waiting for supplies to arrive, and will be adding some bottle cap rings soon as well. For the owl lovers, I have some great new designs that should be ready in the beginning of the new year. So that's what I have been up to. Time to stop crafting and get back to housework. My house was a lot cleaner a year ago, before I started blogging. Oh so much to do, so little time, that is always my story.
Happy Cleaning Crafting!