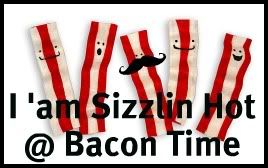 I hope you all know how much I appreciate you linking up at my parties each week. I try to show my gratitude by doing a big feature post every Thursday. This week it is coming a little early, since I know many of you will be busy traveling for Christmas. So with out further ado, let's see those fantastic features: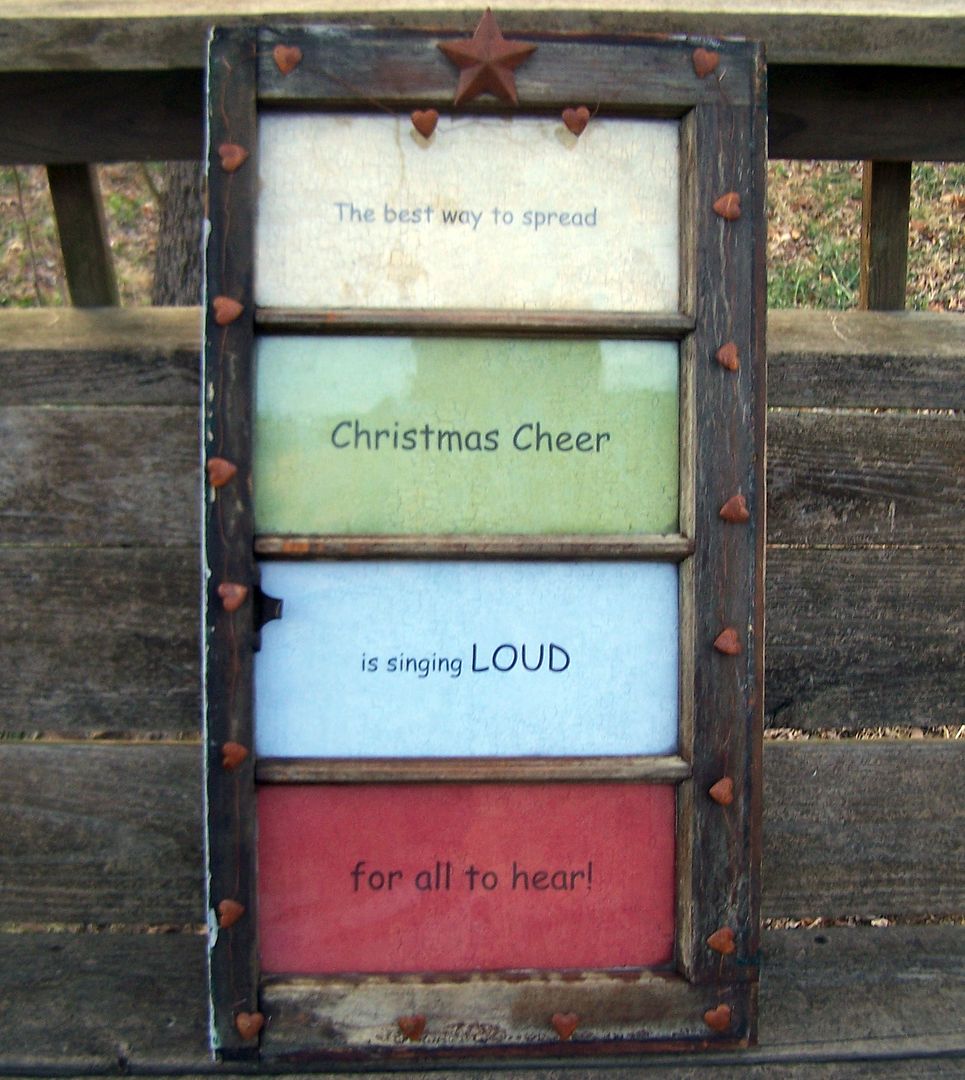 We might not all have a fabulous old window to decorate, but I love the idea of using nostalgic holiday movie quotes in any frame. Great
Christmas Cheer Window Craft
by A Creative Princess.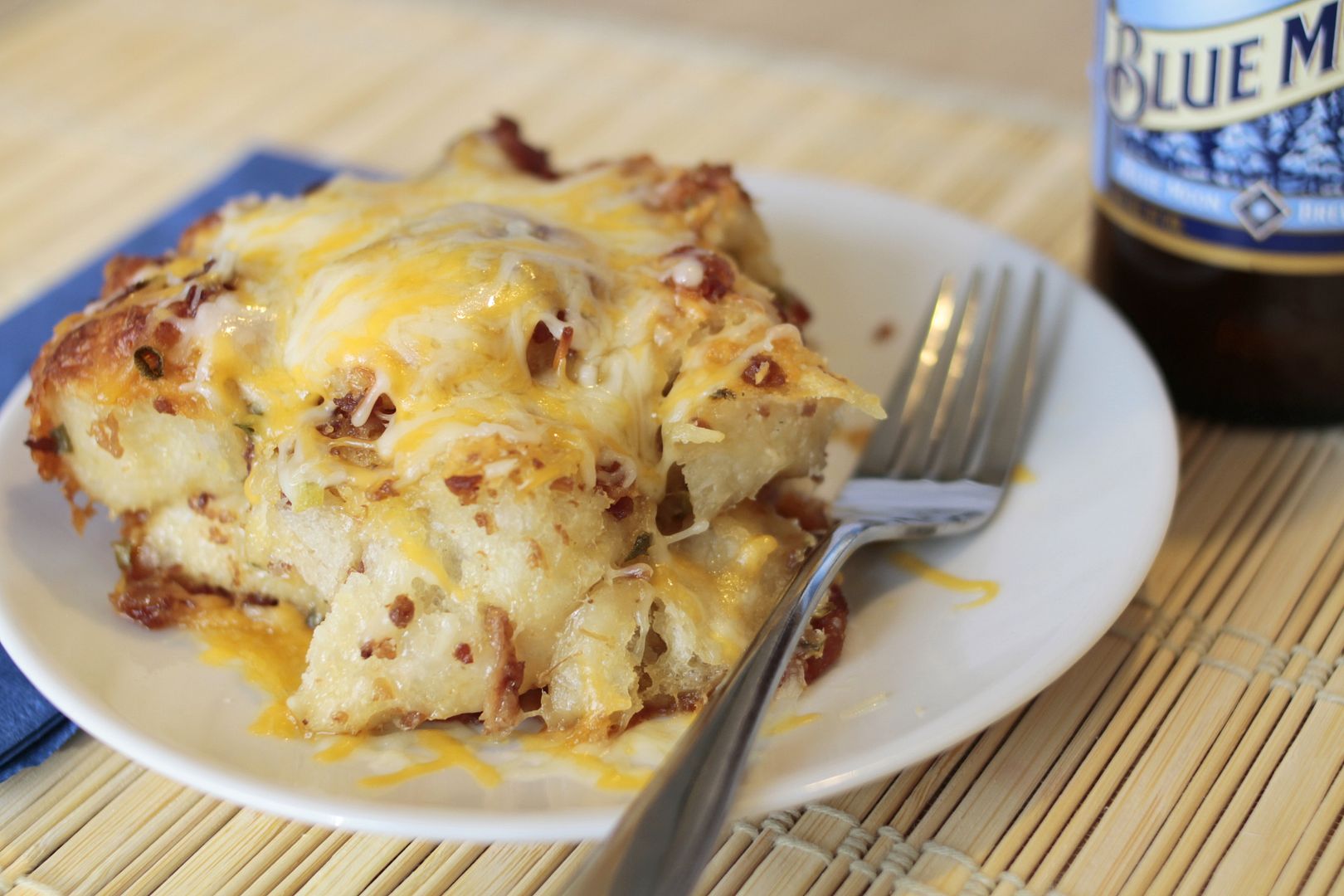 Gorilla Bread Recipe
by Flexible Dreams, bread, cheese, bacon, need I say more. Love this as an appetizer or side dish, perfect for your holiday party this year.
Peanut Butter Blossoms
by Stella B's Kitchen. So many of you have shared great Christmas cookies, I am having a hard time deciding which ones to take to our cookie exchange this year. These look like a great choice.
What a great lunch for the kiddos shared by Sugar and Spice. Find more great
Every year I try to do something special with our Christmas cards we receive. I love this
Simply Stunning
DIY Table
by The Queen of IWasGonna. We are going to be tackling a kitchen re-design here at Bacon Time soon. Big projects like this scare me. Thanks for the inspiration.
Quick, Easy, and Cheap Christmas Decor' Crafts
by Adventures of a DIY Mom. I love how she used placemats to make ornaments.
Red Velvet Cupcakes with Strawberry Santa Hats
and
Gingerbread Truffles
earned Simple Girl At Home a double feature!
DIY Chest
by Biljana Shabby.
Felt Rosette Christmas Wreath
by A Content Housewife.
Paper Tree Craft
by Just Us Four.
DIY Ice Skate Garland
by Ruby Jean, these took by breath away, magical.
DIY Rose Wreath
by A Fish Who Likes Flowers. Wow, 82 roes in all! Lots of work, but worth it because you could leave this up through Valentines Day.
Penguin Oreo Pops Recipe
by The Sweet Swiper.
Monogram Sweater Ornament Tutorial
by Craft Buds.
Don't we all have some sweaters that need recycling?
Scrap Wood Christmas Tree Craft
by Signs by Andrea.
Two Frugal Wreath Crafts
by Created by Jess. With only a dollars worth spent on materials, this chipmunk wreath is too cute!
Smokey Tomato Shrimp Quesadilla
by Will Cook For Smiles, don't know about you, but I am smiling and drooling over here.
Handmade Christmas Decor'
by Living In France. Lots of great ideas, but this chalkboard painted bucket is my fave.
No particular post to feature, just wanted to spotlight
Thistlewood Farm
for their enchanting decor' and style. You will want to check this blog out.
Vintage Spool Christmas Tree Craft
by Cup of Delight.
Paper Tree Craft
by Potholes and Pantyhose!
Strawberry Pom Pom Tutorial
by MeiJo's Joy.
Thanks again for partying with me! Hope to see you all at this weeks linky party, which I will try to post early, since I know you will all be busy with Christmas time family fun.