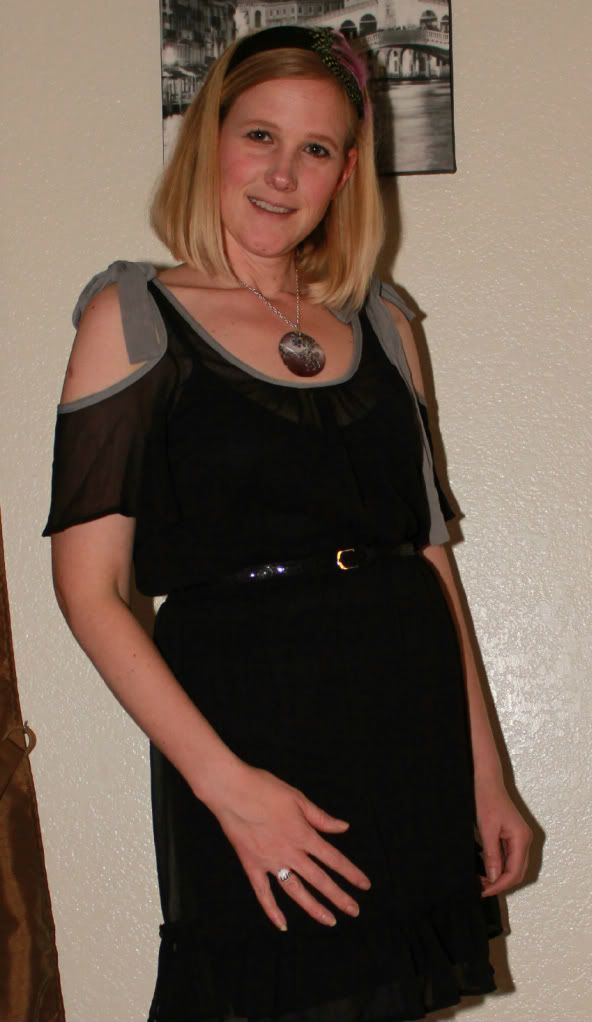 Well my sweet hubby gave me some new clothes for Christmas.
I must admit I helped him pick them out. He makes me before Christmas put things in an online shopping cart, to help him figure out what I like. One of the new items is this pretty new dress from JC Pennys (btw it's on sale). The feather headband came from JC Pennys too. I wore this out to dinner tonight, but it would be perfect for a New Year's Eve party. I insisted we go out to eat tonight, I couldn't bare the thought of eating anymore leftover Ham from Christmas Eve, not that it wasn't delicious. I wore it with my new fabric button initial ring that I made. You can find more fabric button rings on sale at my shop
TLC Creations
for only $4.99.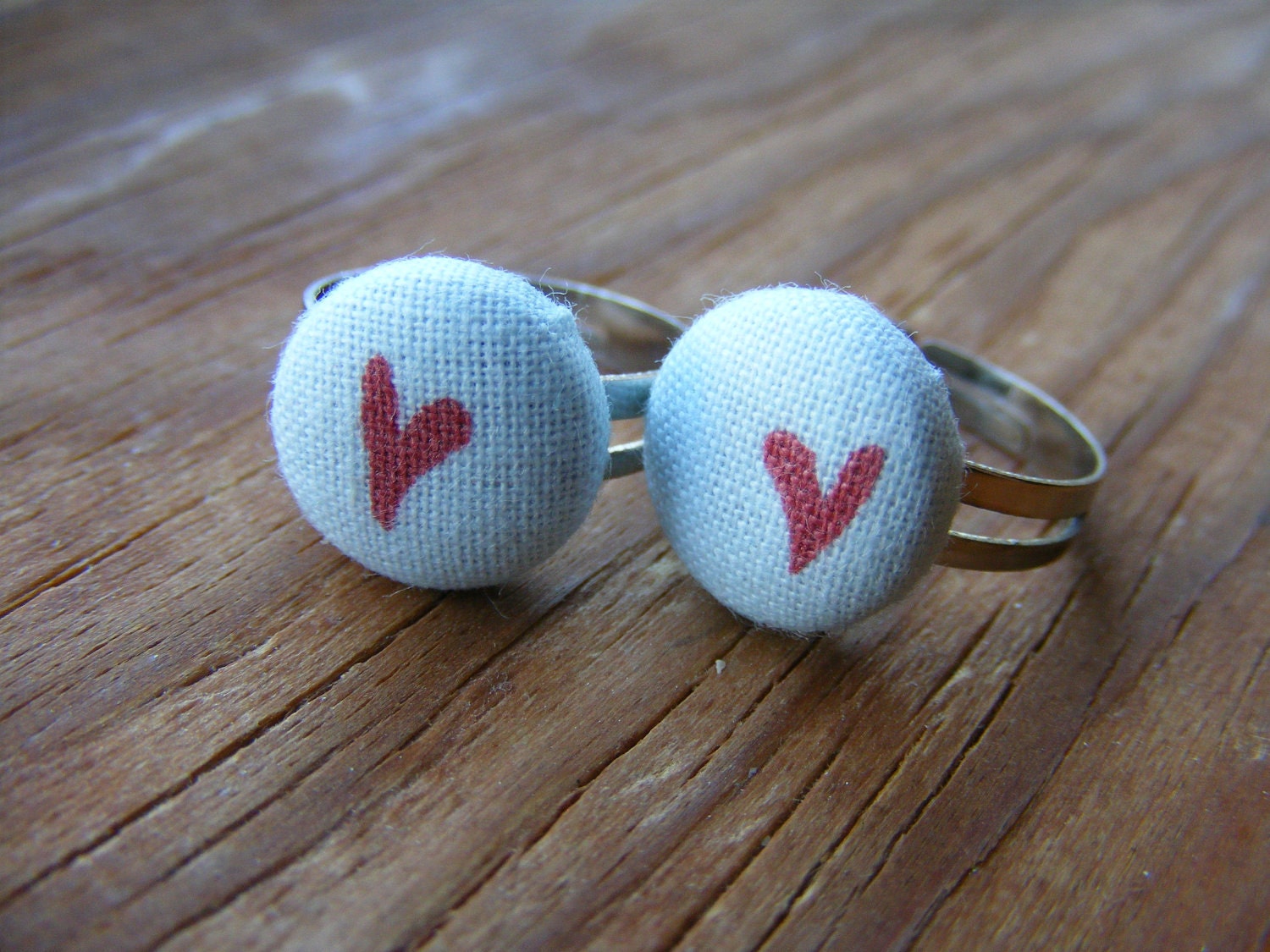 Here is one of the new styles of fabric button rings in my shop. Guess what, we will be having a cooking and crafting Valentine contest soon at Bacon Time, and each winner will be getting one of these rings, along with several other prizes.
The necklace I am wearing is similar to the one in my shop here, except mine is on a silver chain. Only $3.99 in my shop, but just one left.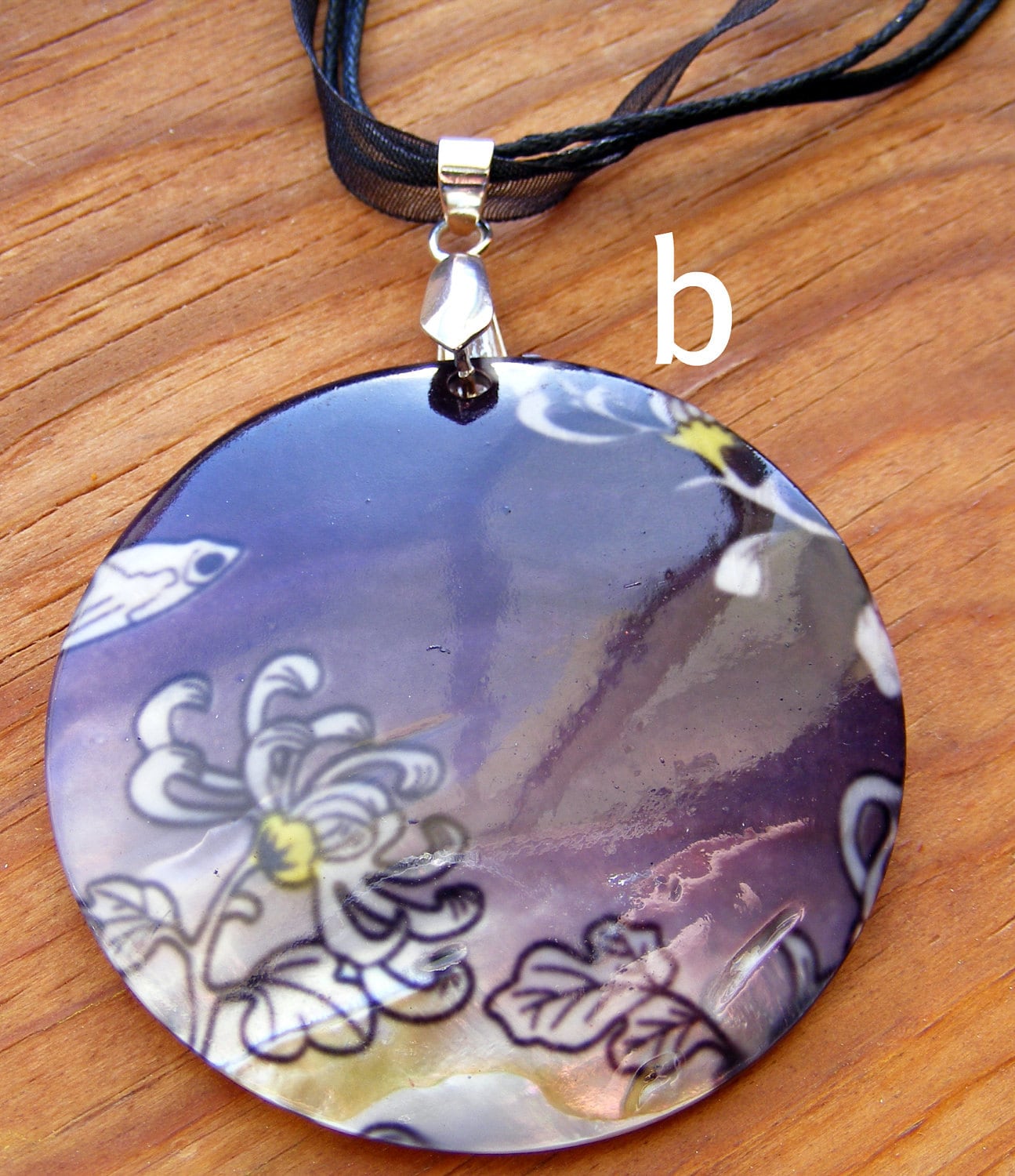 So what will you be wearing for New Year's Eve? If you do a fashion post, I would love to see it at our Anything Goes Linky Friday-Monday.
Check out My LINKY LOVE page to see where I party.