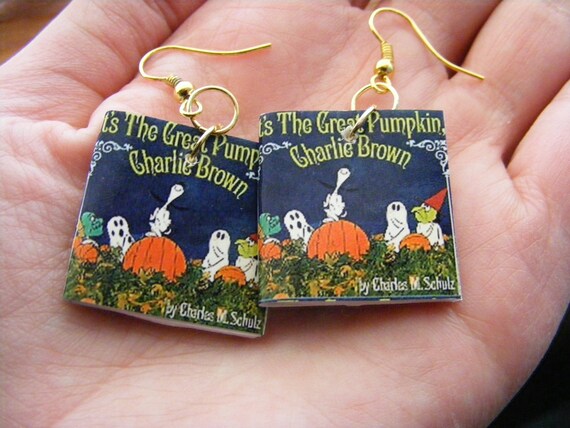 Hi, my name is Mindie May Hilton, and I am addicted to making miniatures...
About a week ago I shared a miniature Dr. Seuss necklace book I made. That miniature book I had purchased in an auction. These pictured above, and more that are in my shop, I made by hand. I really never thought I could replicate books with such detail, but I have actually had some luck after some trial and error. I must admit, I have always been fascinated with miniature doll house items. I feel like a dork admitting it, but I know I am not alone, for I have seen the other bidders along side me seeking these miniature treasures, why else would they be called collectible, if many folks did not covet them too. So I am hear to admit, I Mindie May Hilton am a miniature collecting dork. Not only am I a miniature collector but a miniature crafter and designer as well. I had an epiphany about a week ago. My shop, TLC Creations could very well be an acronym for Tiny Little Creations!
I am seriously considering gearing my shop towards this very passion. I will even be adding miniature tea cup and pot necklaces and rings in my shop soon too! In the mean time check out a few of the things this nut has created all by hand lately.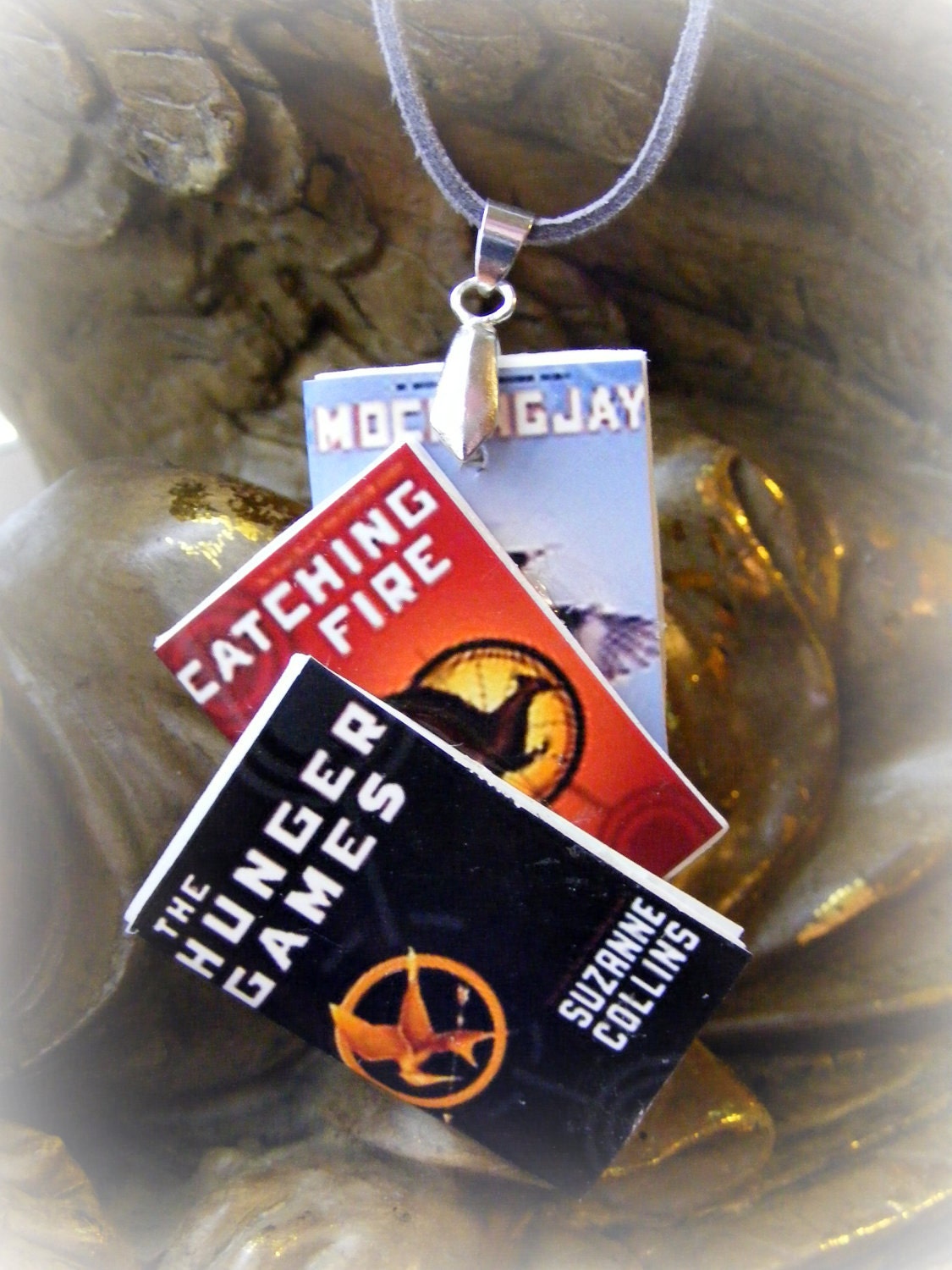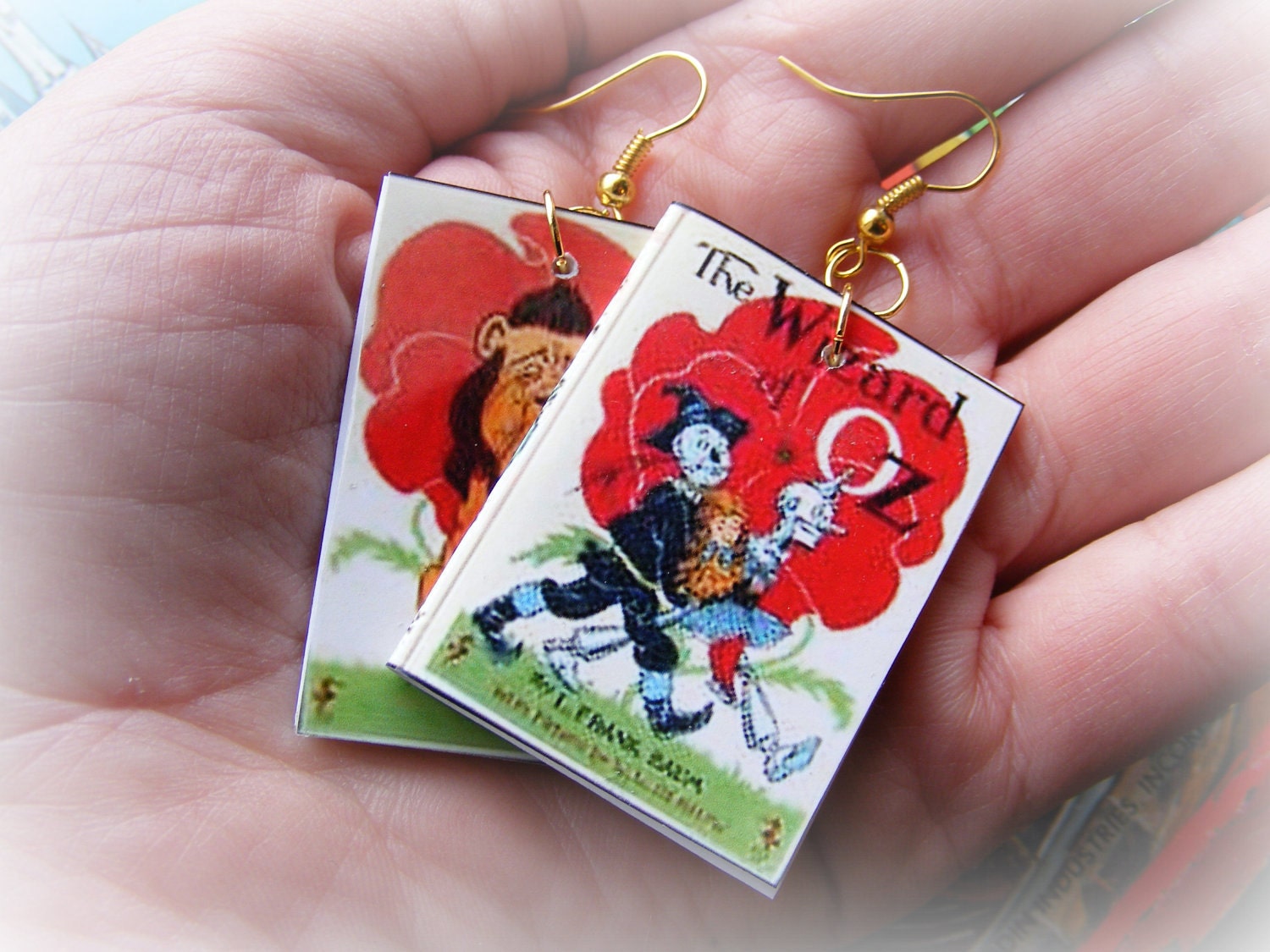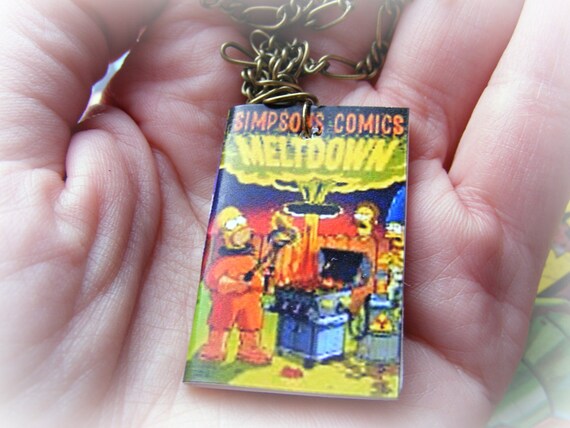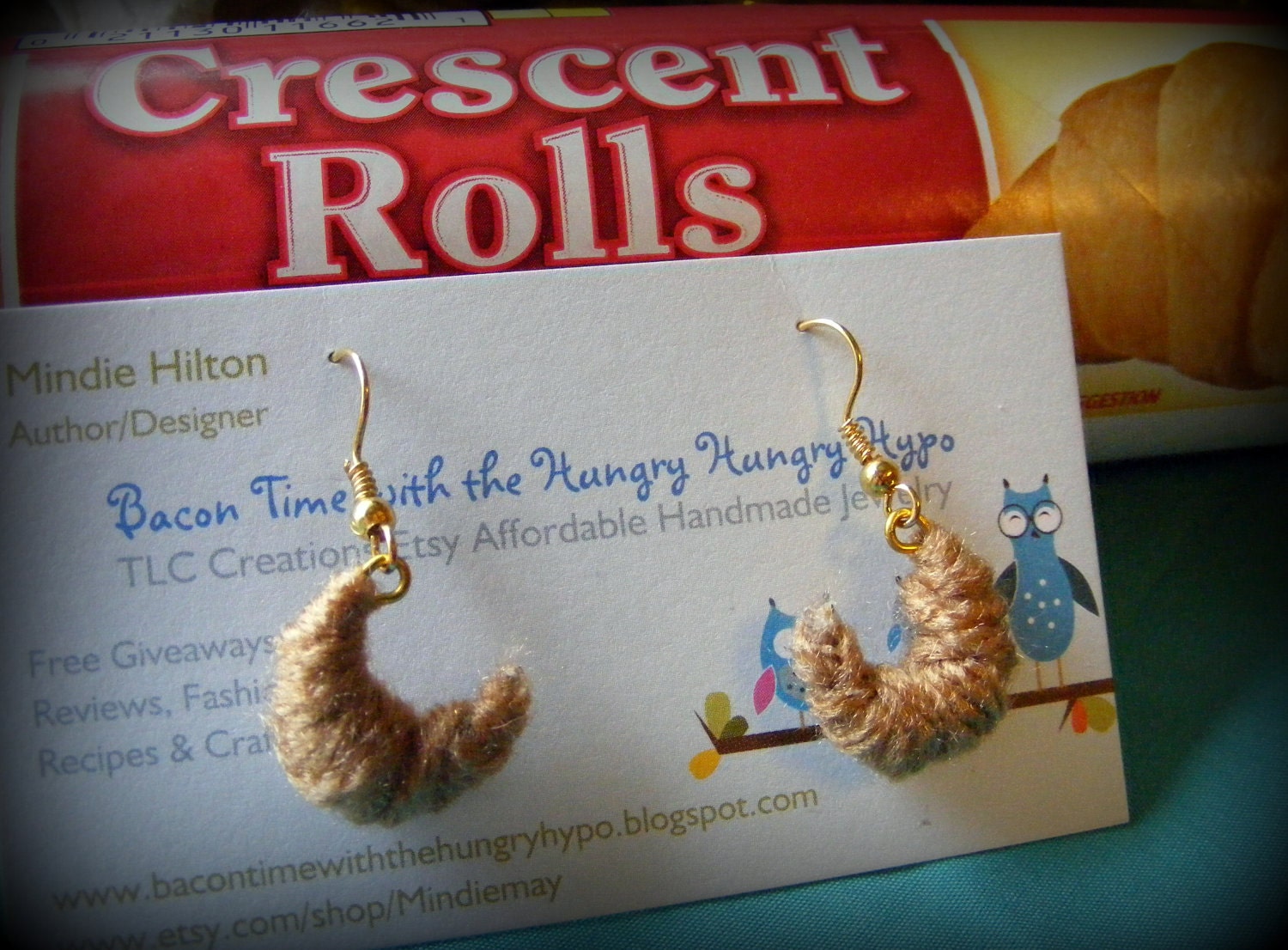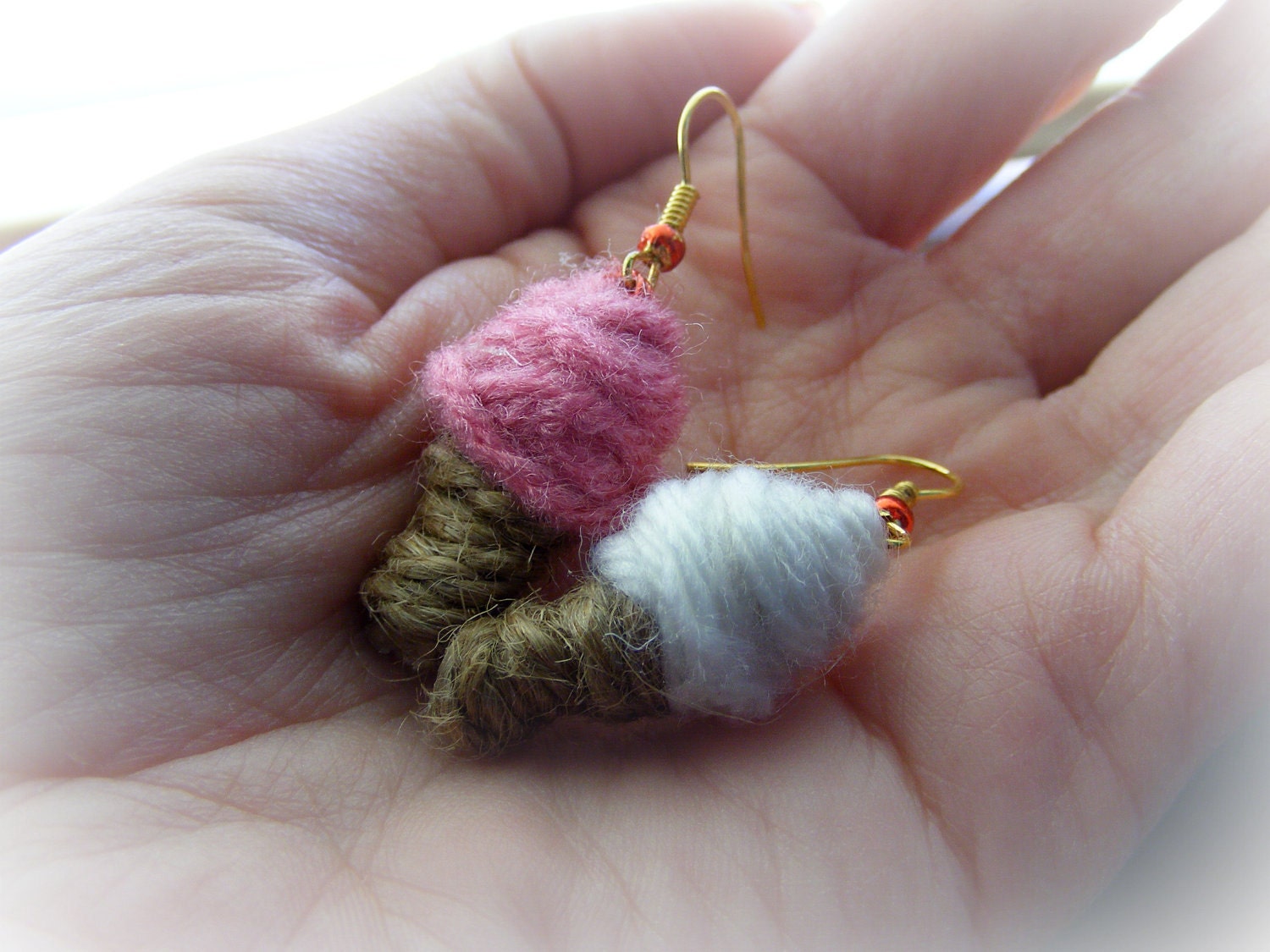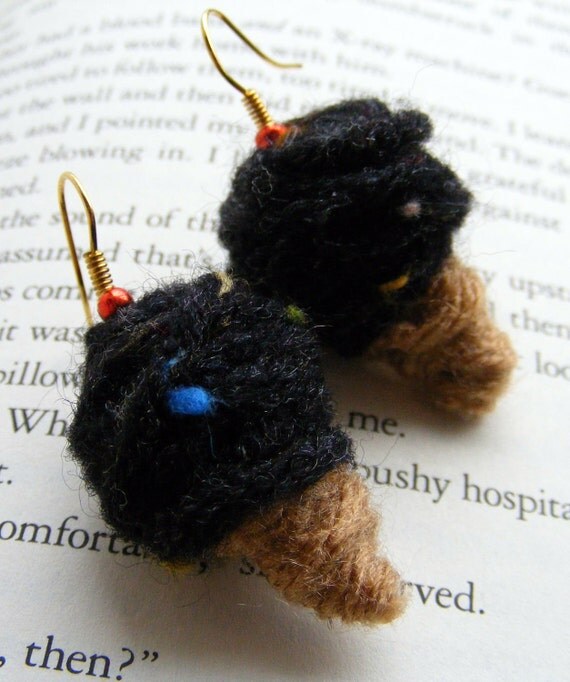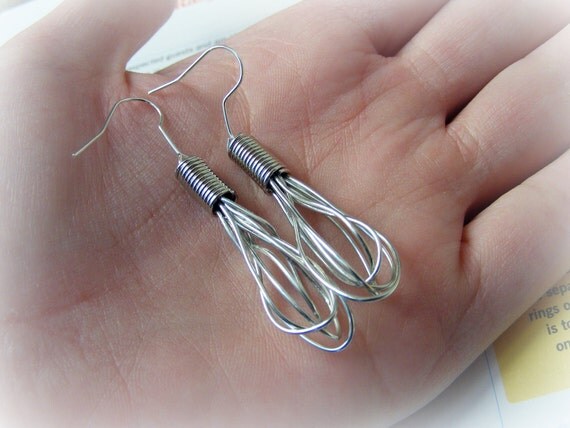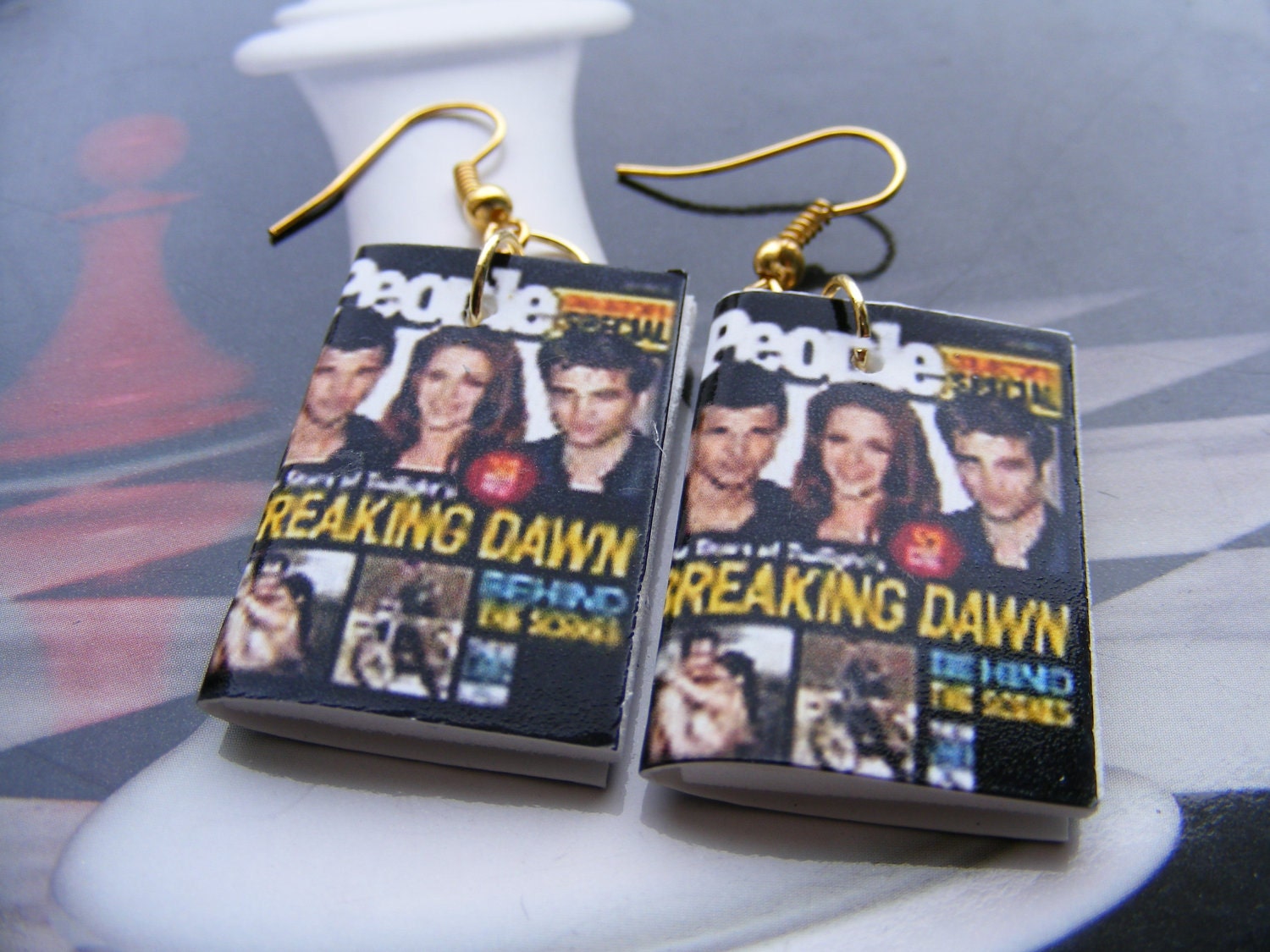 To make me sound even more like a nut, I made this collection of necklace, earrings, ring, and shoe clips just for Ellen Degeneres, because she makes me laugh. Seriously they are for Ellen, I am hoping she will call me back. Ellen can you hear me....?
And this set is just for me, I don't think they need an explanation do you, mmmmmm...
I personally have always loved jewelry that put a smile on my face, and leaned towards whimsical designs. These are the items I tend to wear on a daily basis because they make me smile.
What are your thoughts? If you think I am nuts, feel free to let me know if a comment below. If you have a favorite book, I may be up for the challenge. Let me know in a comment below what book or magazine you would like to see made mini. I won't make you purchase them if I make them, I really am just looking for your thoughts. Books that I am working on already and will be in shop soon enough are Twilight, Harry Potter, and I Love Lucy. I love the idea of making your mom's favorite book for Mother's day mini. What a sweet gift that would be.