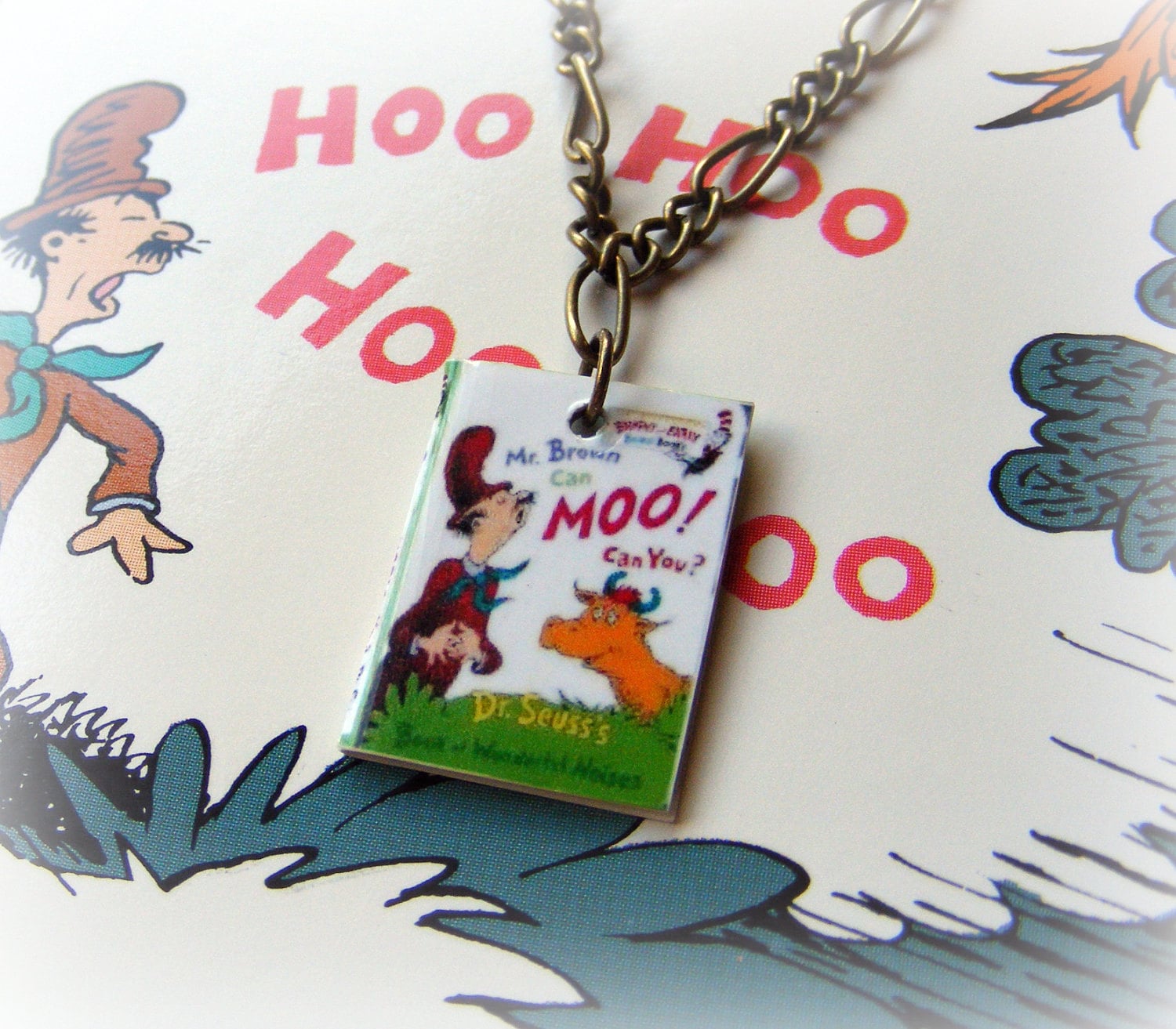 Happy belated birthday Dr. Seuss!
Better late then never right?
Why so late, well I happened to win this collectible Dr. Seuss miniature book in an auction, but it didn't arrive until today.
If you would like to have your own Dr. Seuss necklace then you can quickly head to my shop, and grab this one before it's gone, or you can google Dr. Seuss's miniature books and order or bid on ones you like.
Once you have your tiny Dr. Seuss book here is what you will need to do to make it into a necklace:
Supplies:
1 Dr. Seuss Miniature Book or any thin doll house book you like
3 Jump Loops
Jewelry Chain
Jewelry Clasp
Jewelry needle nose pliers
Jewelry flat nose pliers
Jewelry hole punch pliers
Directions:
Now you could glue the book onto a jewelry bail, but since the back of this collectible book is a replica of the real book, I wanted to avoid covering it up. That is why I used my trusty jewelry hole punch pliers.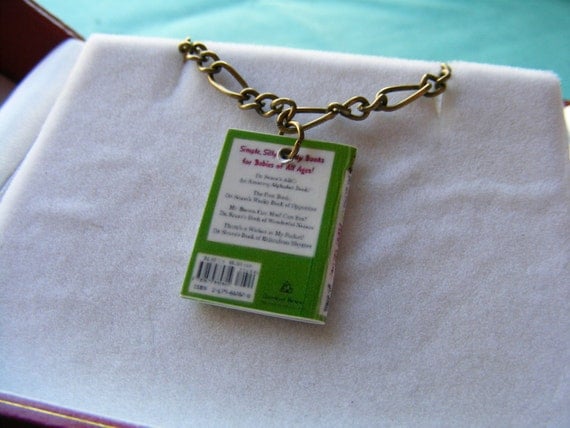 You can find this necklace in my shop
here
.
Here is what jewelry metal hole punch pliers will look like in case you have not used them before. Use your hole punch pliers to make a small hole in your book. Don't punch the hole to close to the very top, or it could crack.
Using your needle nose pliers, and flat head pliers make your necklace chain, adding the loops and clasp. Then using your third loop to connect your miniature book to your necklace chain. I use the needle nose pliers to open the loops, and the flat head pliers to close the loops back up.
Pretty easy necklace to make. I have so many Dr. Seuss books here at home, I am considering scanning my own books, and trying to make my own miniatures. If I get around to it, and it goes well, I will be sure to share.
Please join us each week for our Anything Goes Friday-Monday linky!
To see where I party check out my linky love page.