This is a Sponsored post written by me on behalf of
CloSYS
for
SocialSpark
. All opinions are 100% mine.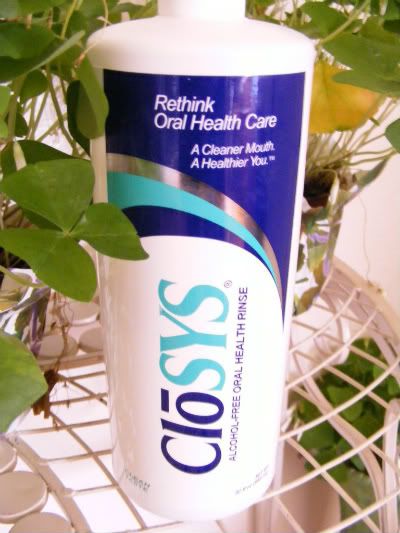 I was recently sent
CloSYS
, an oral health rinse to review. One of the things I first noticed about
CloSYS
was how easy it was to use. Unlike a typical mouthwash or rinse, there was no burning with
CloSYS
. The next thing I noticed was there was no scent to the health rinse, yet it worked incredibly well at leaving my mouth feeling clean and fresh. This impressed me, because I knew I wasn't just masking bad breath odors with mint or cinnamon, I was actually destroying those nasty germs that cause bad breath. Isn't that what we all want, not just a mouth that smells fresh but that is actually healthy?
Now no worries, if you love a nice mint flavored mouth rinse, you can still enjoy
CloSYS
because they include a mint flavoring you can add to the rinse if you so choose. The best part is you can add as much or little as you'd like to suit your own personal taste. Another feature I love about
CloSYS
is that it is alcohol free. Not only does it eliminate the burn factor that some rinses have, but it makes it safe to use on mouth night guards like the one I wear to help with my TMJ. In only ten seconds
CloSYS
' patented system will kill 99.9% of harmful bacteria! Not only does it work quickly but it provides long-lasting breath protection. It works longer than typically mouthwashes because it is actually balancing healthy PH levels in your mouth!
Not only is it important to use
CloSYS
to eliminate nasty sulfur compounds that cause bad breath, but studies show that good oral health can lead to a healthier body all together. Recent studies are finding a link between periodontal disease and heart disease. Infections in the mouth may introduce bacteria into the bloodstream traveling to other parts of the body. This is one of the many reasons why oral health is so important.
If you think oral health is important, then please
like
CloSYS on Facebook. Come on, doesn't everyone want a kissable mouth, I know I do.