This is a Sponsored post written by me on behalf of
Boar's Head
for
SocialSpark
. All opinions are 100% mine.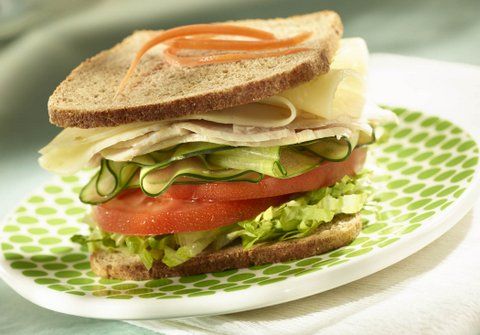 If you are new to Bacon Time, then you might not know that I use to struggle with my weight. I managed to lose about 100 pounds, and keep it off for several years now. One of the key lifestyle changes I made when I started losing weight was eating a diet low in sodium. At first eating lower sodium can be hard, but it doesn't take long before your taste buds adjust, and lower sodium foods actually taste better then dishes loaded with salt. I am excited to share a new item that will make a lower sodium diet easy to maintain. Deli meats and cheeses can often have lots of sodium, however now you can find
Boar's Head lower sodium deli meats and cheeses
at a grocery store near you! Boar's Head has a full line of lower sodium deli meats and cheeses that pack great flavor without a wallop of salt. With Boar's Head, you can trust that the flavor comes from quality ingredients.
I tried the new Black Forest Brand 25% Lower Sodium Smoked Ham and their Premium 47% Lower Sodium Oven Roasted Turkey Breast. I even served them to my two picky little eaters, and had not one complaint. I even tried their lower sodium cheese. It makes a great snack, that is loaded with calcium and protein, not salt. There are over 20 new Boar's Head lower sodium products to choose from! I must admit cheese is one of my favorite snacks, it's so easy to enjoy on the go. Let's face it, cheese makes just about everything better. Their No Salt Added Natural Swiss Cheese only has 10 mg of sodium per a serving. Swiss has always been one of my favorite cheeses. It's even gluten free!