This is a Sponsored post written by me on behalf of
DISH
for
SocialSpark
. All opinions are 100% mine.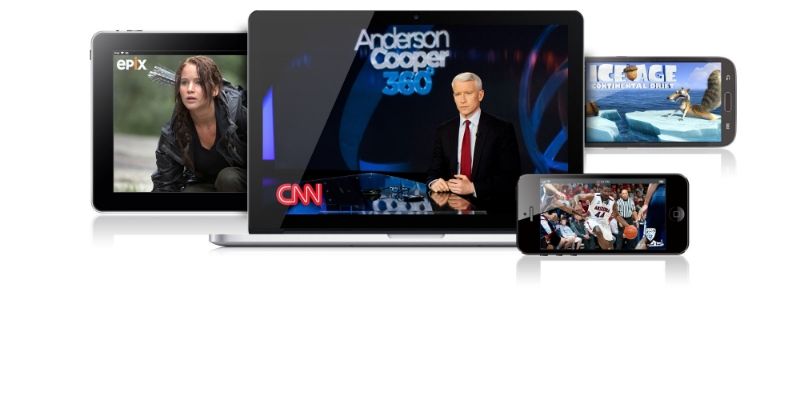 I actually don't have the Hopper, but have been learning more about it recently, and I am intrigued. Would you like to Learn more about the Hopper then stick around.

Here is what I know,

DISH is a leader in satellite TV, providing subscribers with the highest-quality programming and cutting-edge technology, all at the best value.

The average American family in a household of four has more then one or two TVs. Families also have an increasing number of smartphones, tablets and computers in their homes. As a result, the average family is demanding the ability to watch video anywhere, leading to an explosion of mobile video consumption.

The Hopper™ is a Whole-Home HD DVR available only from DISH. Only the Hopper lets you watch live and recorded TV anywhere and instantly skip commercials in recorded primetime TV on ABC, CBS, FOX and NBC. Plus, you can record 6 different shows at the same time during primetime and store up to 2,000 hours of your favorite shows.
Think how cool it would be to
watch live and recorded TV anywhere. I know I have had to choose before which of my favorite shows I would like to record, but with the Hopper I would be able to re
cord 6 different shows during primetime, and save my valuable time my skipping commercials! Currently I have to fast forward my recordings through all commercials, which is a real hassle. I typically workout on my elliptical when watching TV, so my hands are usually not free.
Right now you can g
et the Hopper™ free when you sign up for DISH! They have packages starting at $24.99. (For 12 months with 24 month commitment. Restrictions Apply.)
Do you think the Hopper could keep you and your family entertained when you are on the go by letting you watch live and recorded TV anywhere? Do you think it could save an argument, by allowing you to record all your families favorite shows, and not have to pick and choose? What is more important, dad's football game, or mom's Big Bang Theory? With the Hopper you would not have to choose which family members' shows are more important to record. You could even watch recorded TV while on a flight, no internet connection required. No more need to buy iTunes movies and shows. With new DISH Anywhere™ you will never miss watching your favorite team or program again by transforming your smartphone, tablet or computer into a portable TV. With the DISH Anywhere app (for Apple and Android devices) and www.dishanywhere.com online portal, customers can watch live and recorded TV including live sporting events, TV shows and movies, anytime, anywhere. DISH Anywhere also lets you take control of your DVR to schedule and manage recordings remotely. DISH Anywhere is included with every DISH subscription at no additional charge. With new Hopper Transfers™ you can watch programs when traveling without an Internet connection, such as in flight or on the road. Simply transfer your DVR recordings to your iPad or Android tablet with the free Hopper Transfers app before you leave the house and you can enjoy your favorite movies or shows on flights or keep your kids entertained on a long road trip, even when you don't have an Internet connection.
Right now, I can only watch my recorded shows in our living room. With Home HD DVR Functionality , the Hopper™ lets you have full HD DVR functionality on every TV, so you can pause, rewind and record live TV in any room. Plus, you can access your DVR library on all TVs so you can record a movie in the living room, start watching it in the bedroom and then finish in the kitchen, awesome!