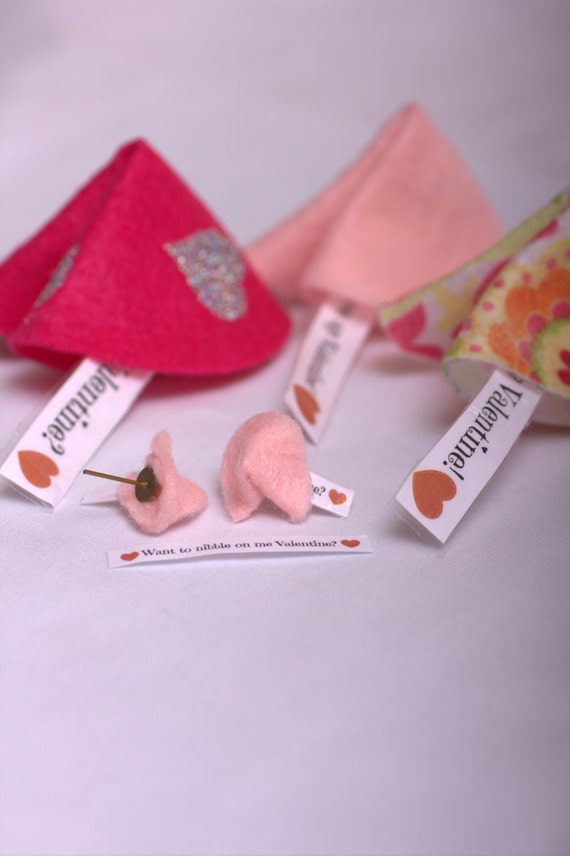 You may have seen these cute felt fortune cookie cards, and tiny fortune cookie earrings in my shop. They are both made using the same technique. I always love shrinking the ordinary to make it even more extraordinary. The life size fortune cookies would make a great replacement for a Valentine card. Combined with the earrings, you have one adorable gift. I will share with you today how I made them.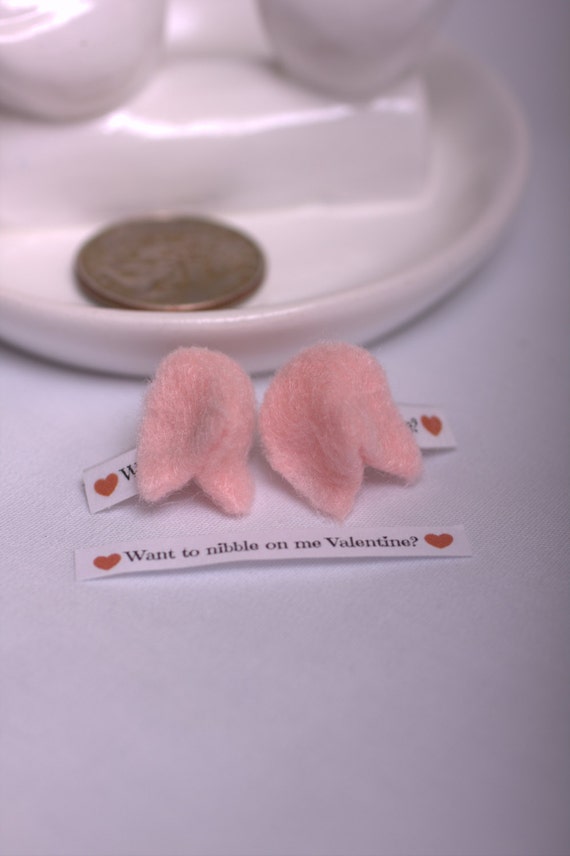 Materials For Fortune Cookie Cards:
Felt
Copy Paper
Hot Glue
Clear Packing Tape
Materials For Fortune Cookie Earrings:
Felt
Copy Paper
Hot Glue
Clear Packing Tape
Blank Earring Posts and Backings
Jewelry Glue
Directions:
For the life size fortune cookies, you will want to cut out 3 to 3 1/2 inch felt circles. For the earrings I cut out circles approximately 1 inch wide. Next you will want to print out your Valentine messages or you may hand write some too. Feel free to right click, save, and print my fortune cookie messages above, and adjust size to your liking. After cutting out your fortune cookie messages, you may choose to protect them with tape or lamination. To make the fortune cookies, you will place your messages in the center of circle. I like to leave part of the message sticking out over the edge of the felt cookie. Then you will place a small dab of hot glue at the top center edge of your felt, and then fold felt in half, covering message. For the earrings, I glued the message down too, to make sure they wouldn't fall out. Then you will fold your fortune cookie in half again, and place a small dab of glue in center of fold, and pinch, to secure. For earrings, use jewelry glue to secure posts to the back side of felt cookies.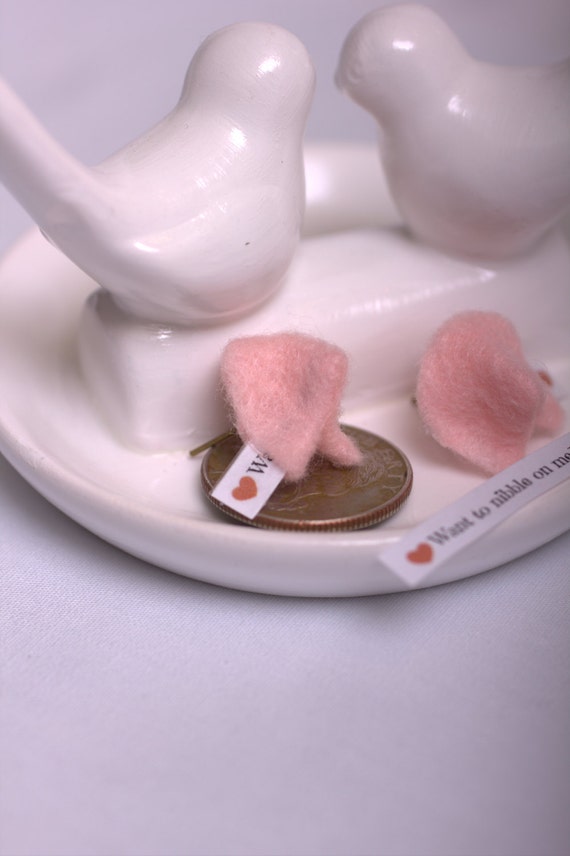 I have made paper fortune cookies too, and find the felt easier to work with, since you can shape and fold it without worrying about tearing.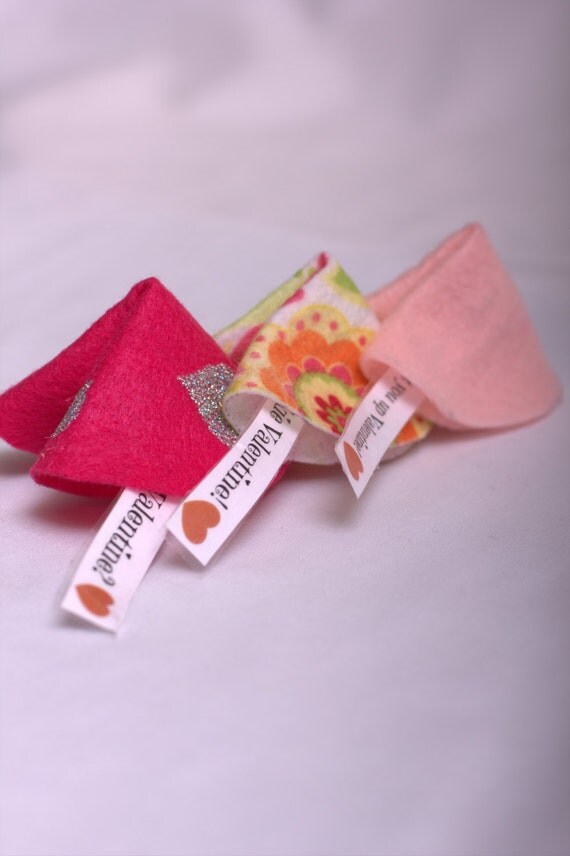 Well that's what I have been up to. If you are not feeling to crafty, you can purchase these from my shop
TLC Creations
. I would love to know what you have been doing. Please share in a comment below, or at our weekly Anything Goes Linky Party.