I have always tried to eat healthy. You may have read my weight loss success story before. I lost about 100 pounds, and have kept it off for several years now. As individuals across the country struggle to keep their New Year's resolutions to lose weight, Pei Wei Asian Diner has resolved to "reFRESH" nationwide with a new year full of new options! Lets
Explore the Pei Wei Asian Diner menu 
.
New options include:
•The addition of a small size entrée option starting at just $6.39. I love this, the vast majority of restaurants I dine at always serve me way to big of a portion. I typically get a to go box at the beginning of my meal. I would much rather have a smaller plate to choose from.
•A new flavor profile – Thai Lime and Chile. This new dish features refreshing citrus flavors combined with spicy Fresno chilies for unique flavor adventure. Guest's choice of protein is wok-tossed in a Thai lime pineapple chile sauce, along with garlic, red onion, snap peas, Fresno chile peppers, topped with cashews, bean sprouts, carrots, cucumbers and cilantro. (Available as a regular or small wok'd entrée served with white or brown rice, or as an entrée salad, incorporating the guest's choice of protein –chicken, steak, shrimp or tofu.) I have always loved spicy food, even as a child. The combination of lime and chilis sounds terrific. Spicy food is also said to increase your metabolism for a short time.
•Pei Wei has lots of fresh veggies to choose from. Since my recent breast cancer diagnosis, I have been trying to load up on veggies. They also added a new salad and two Perfect Additions to the menu:
-Wok Roasted Vegetable Salad: A flavorful combination of wok-roasted cauliflower, zucchini, carrots, green beans, scallions, assorted lettuce, Napa cabbage, cucumbers and tomatoes topped with toasted sesame seeds, curry salt and tossed in a miso vinaigrette.
-Ginger Orange Edamame (steamed soybeans, orange peel, ginger, garlic and sea salt) and Szechuan Green Beans (wok seared green beans with Hunan sauce, chile paste and garlic)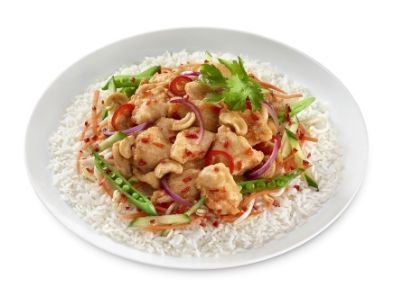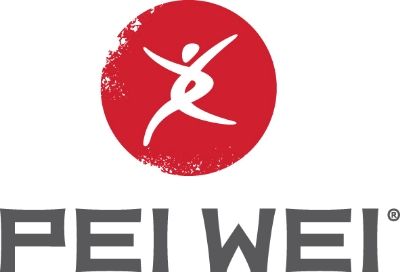 Are you drooling yet? Please also Follow Pei Wei on Twitter and Like Pei Wei on Facebook. Please
visit Pei Wei and check out their new menu items. They have lots of
vegetarian
and
gluten free
options too! Which menu items are you most excited to try? Please let me know in a comment below.