I have some last minute female teacher appreciation gift ideas for you. You may have seen Emily's great free teacher appreciation gift printables post shared recently here at Bacon Time.
I told Emily I was planning on gifting ladybug earrings to some of my sons teachers this year, and she created a wonderful printable for me to use. Emily you totally saved my procrastinating hiney, you rock! Today I am sharing how I put that wonderful free printable of hers to use. I ran out of white card stock, and used brown, but white would have been better for this printable.
I have several wooden butterflies from Wholeport , so I attached one to each of my cards with twine, sticking with my bug theme. Then I attached some ladybug earrings from my shop. Really any bug earrings would work. Below are a few more bug charms from Wholeport that would work as earrings.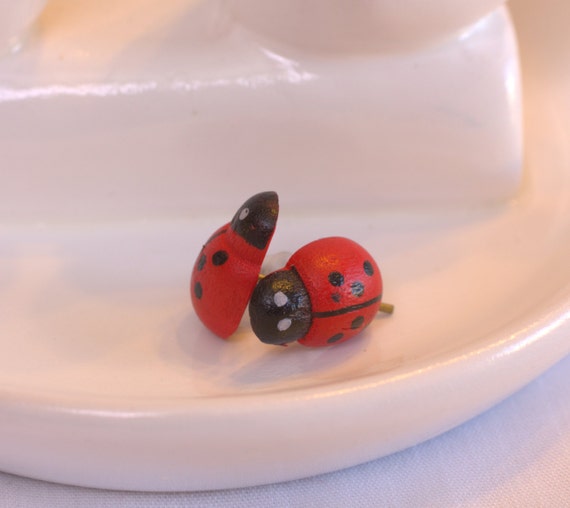 These ladybug charms from Wholeport would make great dangling earrings.
These wooden charms from Wholeport would make great post earrings.
Running with Emily's suggestion, I created this gift set, which includes gummy worm candy, bug spray, and my ladybug earrings. The reusable gift bag was found at the Dollar Tree. We live in a lake community, with lots of mosquitoes, so the bug spray is a very practical gift.
If you browse my Etsy shop, you will find several other earrings that will make for great teacher gifts. Here are some examples below: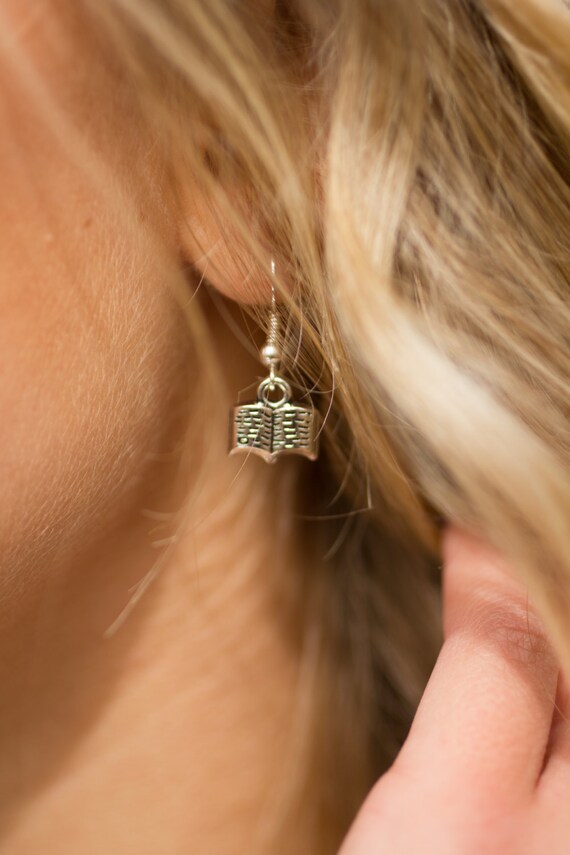 My son gave a pair of these book earrings to his librarian this week.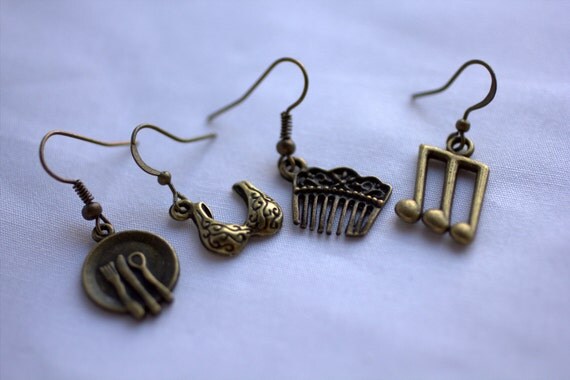 They don't offer music at my son's junior high, which I find so sad. If he had a music teacher, the earrings on the right, would have been a perfect gift. The plate earrings on the left, would make a great cafeteria food service worker gift.
What did you gift this school year? Please share at our Anything Goes weekly linky party.