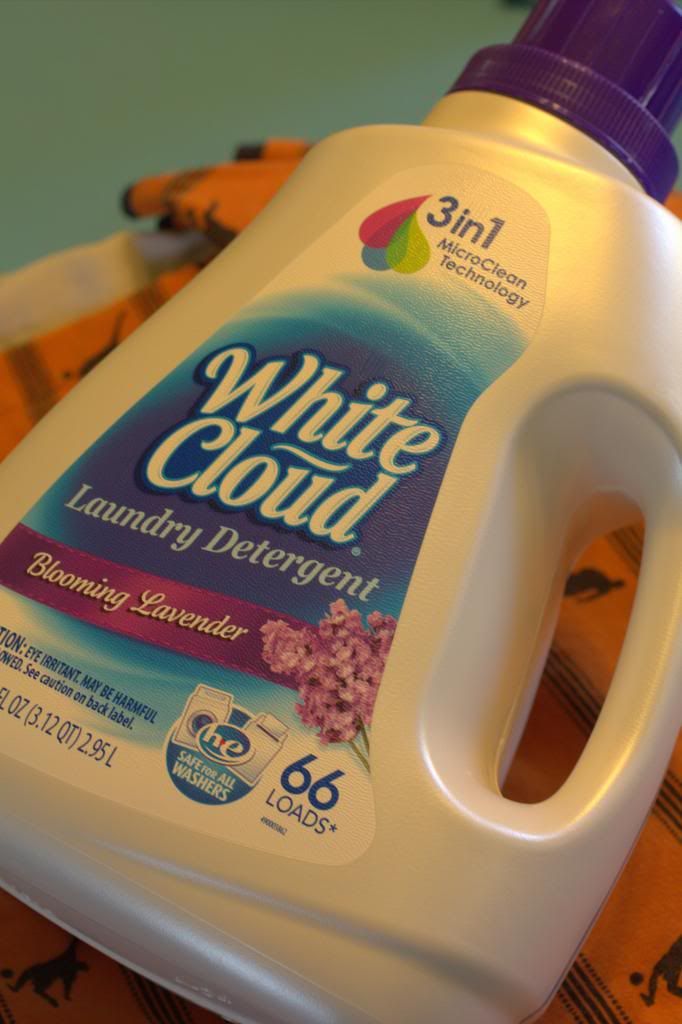 Raising two boys has taught me a lot in life. One practical lesson learned is how to fight stains. I fight a daily battle with stains. Whether it is a brand new outfit, or a favorite lounging around the house shirt, keeping stains off of clothes impacts the longevity of clothing. Removing stains is a great way to save money.
White Cloud
dared me to compare their laundry detergent with the one I currently use, and I did just that.
They sent me the Blooming Lavender scent, which happens to be a scent I typically buy. I always hope the Lavender will calm my hyper boys down. I tested two items out that had been worn by my youngest who is 5. The khaki shorts above which he got ink on the crotch (see picture above). Those shorts also had a faint pink stain on the edge of one short leg, right above the seam, that had previously been washed with my current soap, and not came out completely (see pink stain below). Since one stain was ink, and one was a set in stain, I chose to pretreat the stains by putting a little bit of laundry soap directly on the spots, before washing.
You can see below both stains came out!
After washing just once with White Cloud laundry detergent you can see the ink is gone on the crotch, and the set in pink stain on the short leg, is also gone! My husband who I call a laundry detergent snob, and only purchases a certain well known brand, was impressed.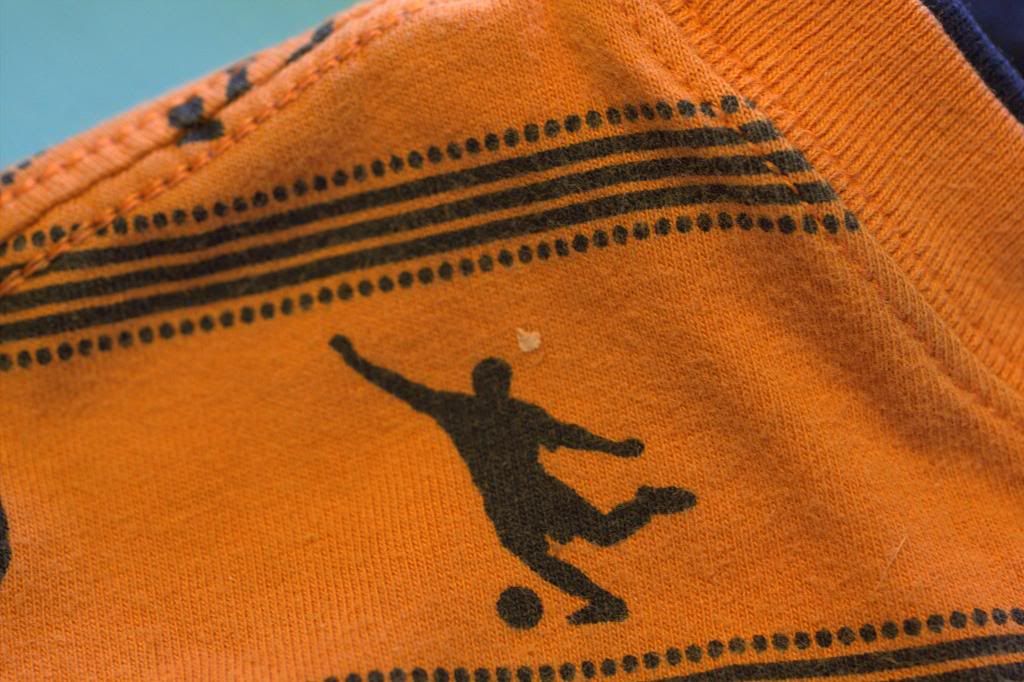 I also tested White Cloud laundry detergent out on a t-shirt of his. The t-shirt had several spots on it, that I am guessing was white crusty cupcake frosting. I assumed this would be an easier stain to remove, so I did not bother pre-treating with White Cloud, but used it as normal in the washing machine.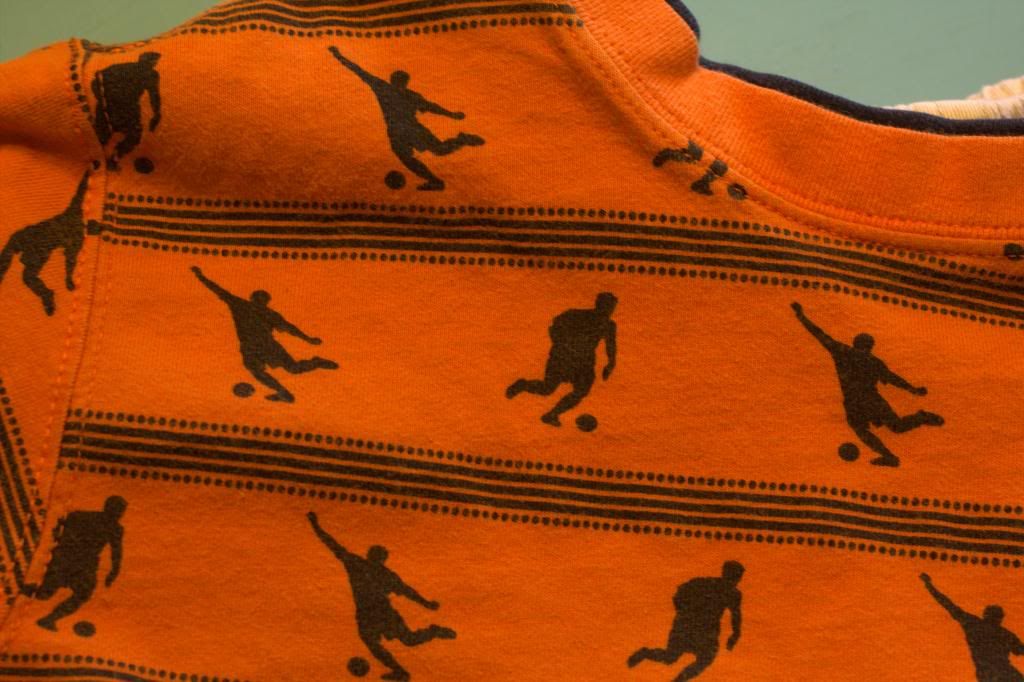 After 1 wash, it was back to normal! Maybe it was my lighting, but I swear the orange color looked more vibrant! White Cloud is the best ammunition mom's have at removing stains, even the toughest grass stains. They are so confident you will like it too, they are offering you a high value $1 off
coupon
. You may find White Cloud at Walmart or check out their
Store Locator
. Discover for yourself the stain fighting difference 3-in-1 Micro Clean Technology from new White Cloud Laundry Detergent can make. Composed of an enzyme-based formula to get out even the toughest stains, the 3-in-1 Micro Clean Technology contains a pre-treater, stain remover, and color booster all in one. I really love the Blooming Lavender, I think it smells like lavender combined with fresh oranges. They also have Summer Breeze and Tropical Fiesta scents to choose from. Your family's clothes will smell as great as they look.
White Cloud is well known for their family of soft and strong Bath Tissue, Facial Tissue and Paper Towels. They are excited to invite all their shoppers to discover their new line of Laundry Care products. Walmart moms can trust the quality and value of White Cloud Laundry Detergent, because Walmart trusts White Cloud Laundry Detergent. I love the price, White Cloud can help you save your budget, and your family's clothes. No need to buy the most expensive laundry detergent, White Cloud has got your back. Please
Like White Cloud on Facebook
,
Follow White Cloud on Twitter
, and
Follow White Cloud on Pinterest
.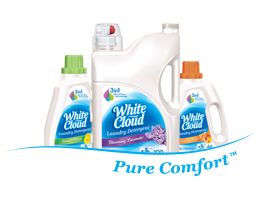 Coupon disclaimer
: Limit one coupon per purchase on product specified. No cash back if coupon value is higher than purchase price. Void if reproduced, transferred, used to purchase products for resale or where prohibited/regulated by law. Not valid on trial sizes. Consumer pays sales tax. Redeemable at participating retail stores. Valid only in the U.S.
In less than six months of launching White Cloud's new Laundry Detergent, a leading consumer magazine has already named White Cloud Laundry Detergent as #1 in value and #6 in cleaning.
White Cloud Laundry Detergent comes in both liquid and powder form, in 100 and 150-ounce sizes in liquid, and a 156-ounce box in powder. Have you taken the White Cloud Dare To Compare challenge? Let me know in a comment below.