Good morning y'all! How are the wonderful readers of Bacon Time? I need to apologize for my terrible spelling mistakes when
Mindie
put this post up last time. Sorry Y'all! They are fixed now and hope you like them. Have you been enjoying your summer so far? Well I'm back from a wonderful vacation to visit family and of course doing tons of laundry as my family has been all over the place in the last couple of weeks. So, that got me thinking about what's hanging up in my laundry room. You know that dark place where your children like to drop their clothes and loose their socks? Don't your kids do that? Mine do and they create tons of laundry. Four boys equals huge amounts of stinky laundry. I don't know about little girls but my kids laundry is just gross! Boys! Anyway I was looking at the art I have hanging up in my boring beige laundry room and thinking y'all might have the same kinds of boring laundry rooms that need a bit of spicing up and thought you might enjoy this months printable to hang on your walls. Now if y'all have beautiful laundry rooms I bow down to you but it's the one room in the house that doesn't really get much attention except for changing loads of laundry. It will probably be the last place we paint etc... So, I've hung up one of my favorite quotes about laundry. Hope you enjoy this one.
download
here
For those that need a more neutral print here is a chalkboard version of my favorite laundry quote.
download
here
Now if y'all have read much of my blog you have probably come across my absolute loathing of laundry. I'm pretty sure it's mentioned quite a bit. I don't like laundry in the least and would rather do three loads of dishes and clean a bathroom then worry about changing loads of laundry and folding then putting away. It drives me batty! However I love this quote because I'm sure I will miss it just a little as it will be a sign that my children have grown and as much as I love to watch them grow it also gives me a little pang of nostalgia. After all they were all such cute little babies in their own ways. Just as they are growing into good looking and wonderful young men. Okay I know that is probably wish full thinking because let's face it they love to sass their mom and have their moments of driving me up the wall. However, I'm sure I will miss all that a long with their piles and piles of laundry when they are gone.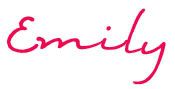 Disclosure: This is NOT a sponsored post.