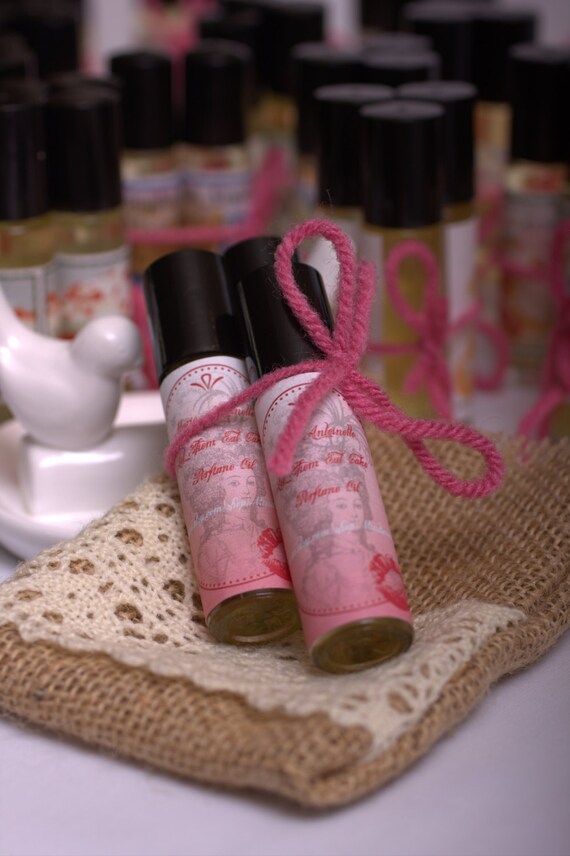 Welcome to the party! First I have a little shameless self promotion to do ;)
You may not know my jewelry shop also carries perfume oils! I have 32 different varieties, and that # is growing quickly.
Right now you may buy 3 or more perfume or cologne oils and receive FREE SHIPPING! Use coupon code "shipfree" at check out.
I also welcome custom orders, and will happily design a fragrance just for you. At only $13.99 a bottle they are a great value, since they are water and alcohol free, extremely concentrated with essential oils, and will last a very long time. Locally I have had such a great response to my perfume oils, I have actually started booking perfume oil parties. My
Marie Antoinette Let Them Eat Cake
perfume oil is a
great example of why people are falling in love with my scents. They are not just stocked fragrances, each one is unique to my shop, and often takes a variety of 20 or more essential oils to reach perfection.
Inspired by Marie Antoinette, this luxurious perfume oil has a top note of vanilla with lemon pound cake, carrot cake, butter cream cupcake, red velvet cake, and strawberry short cake! Blended with back notes of a royal Queens garden with sweet fruity apple blossom, jasmine, cypress and berries, and of course irises, since they are the flower of France. Finished with a hint of clean cotton, sparkling citrus, baby powder, and strawberries with effervescent champagne. A luxurious perfume oil, decadent enough for a queen. It would make a great Valentine's gift for yourself or someone you love.
Speaking of cake, it's time for some fantastic features:
Grab code from right side bar please.